Explosion Protection
Our Products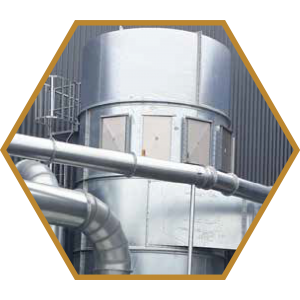 VIGIFLAM VQ
Flameless Devices
Flameless venting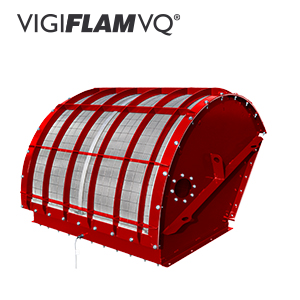 APPLICATIONS
The VIGIFLAM VQ is a rectangular flameless device connected with an internal standard panel VIGILEX bursting panel.
It can be used with great effect indoors and outdoors and is a fast and easy solution instead of cumbersome and expensive solutions with pipe installations to the open air.
VIGIFLAM VQ provides effective low pressure resistance, eliminating the spread of flame and glowing particles. During the early stage of an explosion the explosion vent opens. The flame, burned and unburned dust enter the flame arrestor element. Flame propagation beyond the VQ is prevented by energy dissipation in the filter element, reducing the burning fuel below its ignition temperature.
The dust is retained within the VQ and gases from the explosion are vented through the device into the external atmosphere around the device.
VL flat vent panel or VL-R or VL-HV or VL-R-HV or VD or VD-HV or VFlex or VL SANITARY included
Mild steel body + coating
Burst sensor VIGILEX INR included

EC Certificate : INERIS 14 ATEX 0049 X
Production quality assurance notification : INERIS 08ATEXQ406
Certified for : Organic dust – Fiber dust – Gas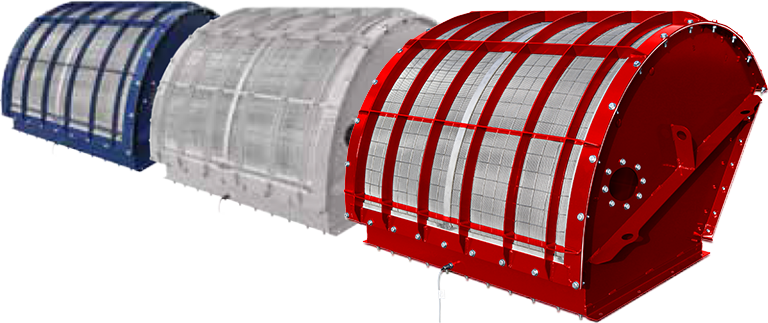 Different colors on request
VIGIFLAM VQ R

Curved flameless venting

VIGIFLAM VQ SST

Stainless Steel Flameless Venting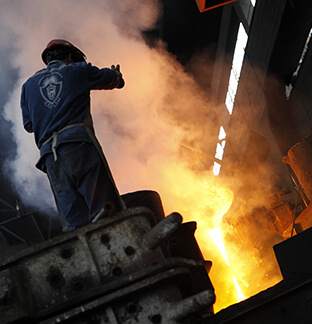 Light weight - Pred : 0,5 bar

Heavy Weight - Pred : 2,3 bar
VIGILEX VQ
MODEL
IN COMBINATION WITH VENT PANEL
Nominal Size
(mm/inch)
IN COMBINATION WITH VENT PANEL
Nominal Square
(m2/ft2)
BOLT SPECS
Qty
BOLT SPECS
Size
DOWNLOAD PDF
VIGILEX VQ
MODEL
EN COMBINAISON AVEC
DES ÉVENTS D'EXPLOSION
Taille Nominale
(mm/inch)
EN COMBINAISON AVEC
DES ÉVENTS D'EXPLOSION
Surface Nominale
(m2/ft2)
BOULONS
Qté
BOULONS
Taille
TÉLÉCHARGER PDF
VIGILEX VQ
MODEL
EN COMBINACIÓN CON PANEL
DE VENTEO O EXPLOSIÓN
Tamaño nominal
(mm/pulgadas)
EN COMBINACIÓN CON PANEL
DE VENTEO O EXPLOSIÓN
Cuadrado nominal
(m2/ft2°°
TORNILLOS
Cantidad
TORNILLOS
Tamaño
DESCARGAR PDF
VIGILEX VQ
MODELL
IN KOMBINATION MIT ENTLÜFTUNGS
Nennweite
(mm/zoll)
IN KOMBINATION MIT ENTLÜFTUNGS
Nennfläche
(m2/ft2)
SCHRAUBEN
SPEZIFIKATIONEN
Mng
SCHRAUBEN
SPEZIFIKATIONEN
Größe
HERUNTERLADEN PDF
МОДЕЛЬ VIGILEX VQ
Номинальный размер с ВЕНТИЛЯЦИОННОЙ ПАНЕЛЬЮ (мм/дюймы)
Номинальная площадь с ВЕНТИЛЯЦИОННОЙ ПАНЕЛЬЮ (кв.м/кв. фут)
БОЛТЫ
Количество
БОЛТЫ
Количество
БОЛТЫ
Размер
VIGILEX VQ 170 x 470
170 x 470 mm - 7 x 19 in
0,0785 m2 - 0,845 sq ft
20
M10 x 30
PDF
VIGILEX VQ 270 x 458
270 x 458 mm - 11 x 18 in
0,1220 m2 - 1,315 sq ft
22
M10 x 30
PDF
VIGILEX VQ 300 x 500
300 x 500 mm - 12 x 20 in
0,1480 m2 - 1,595 sq ft
24
M10 x 30
PDF
VIGILEX VQ 305 x 610
305 x 610 mm - 12 x 24 in
0,1840 m2 - 1,980 sq ft
26
M10 x 30
PDF
VIGILEX VQ 350 x 650
350 x 650 mm - 14 x 26 in
0,2250 m2 - 2,425 sq ft
26
M10 x 30
PDF
VIGILEX VQ 490 x 590
490 x 590 mm - 19 x 23 in
0,2865 m2 - 3,084 sq ft
32
M10 x 30
PDF
VIGILEX VQ 610 x 610
610 x 610 mm - 24 x 24 in
0,3695 m2 - 3,975 sq ft
32
M10 x 30
PDF
VIGILEX VQ 457 x 890
457 x 890 mm - 18 x 35 in
0,4040 m2 - 4,349 sq ft
34
M10 x 30
PDF
VIGILEX VQ 586 x 920
586 x 920 mm - 23 x 36 in
0,5360 m2 - 5,770 sq ft
42
M10 x 30
PDF
VIGILEX VQ 645 x 1130
645 x 1130 mm - 25 x 44 in
0,7250 m2 - 7,804 sq ft
34
M10 x 30
PDF
VIGILEX VQ 920 x 920
920 x 920 mm - 36 x 36 in
0,8425 m2 - 9,068 sq ft
50
M10 x 30
PDF
VIGILEX VQ 1130 x1130
1130 x 1130 mm - 44 x 44 in
1,2720 m2 - 13,696 sq ft
58
M10 x 30
PDF
VIGILEX VQ LW
Kst max 500
Pmax ≤ 10 bar
Pred ≤ 0,5 bar
Pstat = 0,1 to 0,3 bar
VIGILEX VQ LW
Kst max 500
Pmax ≤ 10 bar
Pred ≤ 0,5 bar
Pstat = 0,1 to 0,3 bar
VIGILEX VQ LW
Kst max 500
Pmax ≤ 10 bar
Pred ≤ 0,5 bar
Pstat = 0,1 to 0,3 bar
VIGILEX VQ LW
Kst max 500
Pmax ≤ 10 bar
Pred ≤ 0,5 bar
Pstat = 0,1 to 0,3 bar
VIGILEX VQ LW
Kst max 500
Pmax ≤ 10 bar
Pred ≤ 0,5 bar
Pstat = 0,1 to 0,3 bar
VIGILEX VQ HW
HW Kst max 500
Pmax ≤ 10 bar
Pred ≤ 2,3 bar
(Pred < 1,85 for VQ 920x920 and 1130x1130)
Pstat = 0,1 to 0,5 bar

ACCESSORIES FOR VIGIFLAM VQ
Vigilex INR

Inductive Burst Sensor